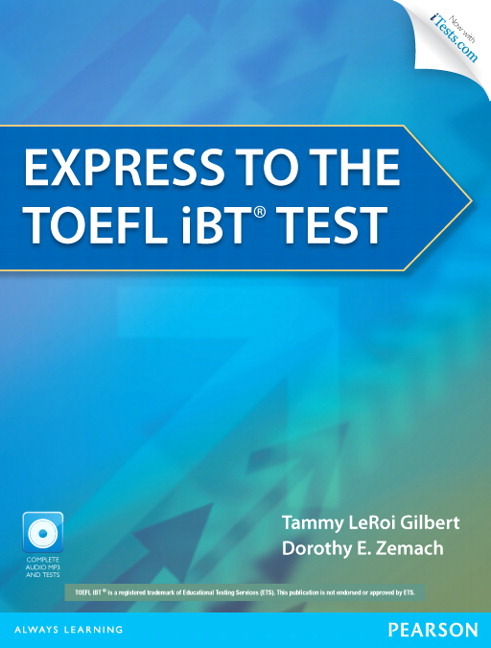 The Express to the TOEFL iBT® TEST is the ideal way for students to quickly prepare for the TOEFL iBT® and improve their scores. It completely covers all of the skills and question types found on the TOEFL
iBT® Test in a shorter amount of time than standard TOEFL iBT® Test preparation textbooks.
Complete with CD-ROM containing interactive practice tests and MP3 audio, and online practice at iTests.com.
Click here for more information on this short, intensive course for the TOEFL iBT® Test.